"I am trying to use my paintings as tools for education and ways to start conversation. I have the opportunity to start a conversation that will let others think and then do their own investigating" — Cornelio Campos
Cornelio Campos is a shelf taught Mexican American Artist base in Durham. Mr. Campos immigrated to the U.S. from Mexico as a teeneger a journey and process that now influence many of his paintings, vibrant colors, 1 conic American Symbols, and intricate geometric patterns define Mr. Campos works through his painting, he illustrates some of the harsh realities of immigrating to America that immigrants often overlook. Moreover, he highlights deep seated political issues that contribute to Mexican immigration, including the implementation of North American free trade Agreement.
Modern yet traditional, and deeply personal, the paintings of Cornelio Campos illustrate complex realities of migrant life that are often concealed. A Mexican born Artist now residing in the U.S., Campos shares emotions and explores contemporary political issues, such as immigrations, the U.S.- Mexico border and cultural identity. Other works highlight a folkloric art style.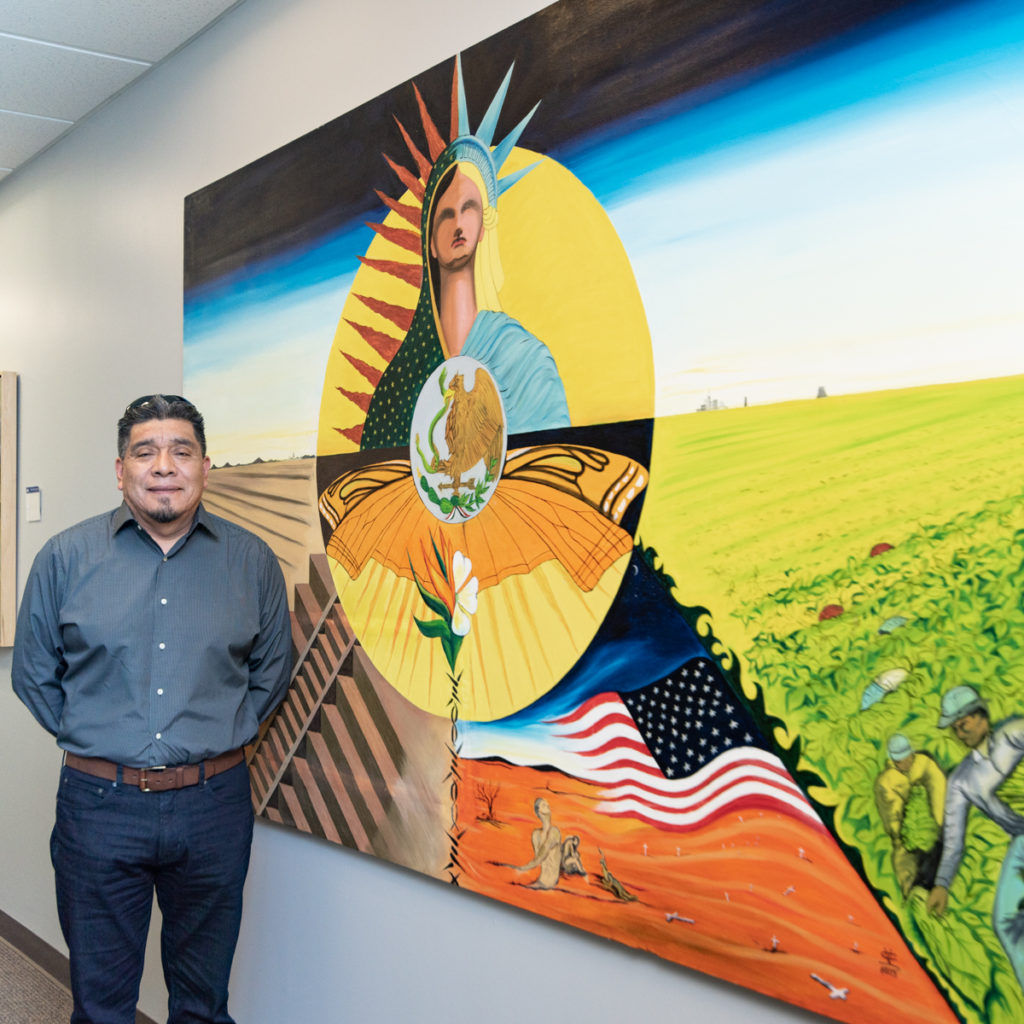 It conveys a different aspect of the migration experience, focusing on the realities of adapting and growing in the U.S. for those coming from Mexico. The central theme is the merging of two potent symbols of each country, the statue of liberty and the Virgen of Guadalupe. This painting represents histories of intimacy that cross the Geopolitical border, on the Mexican side the landscape is brown and arid and devoid of life. The U.S. side is atelled with bright green tobacco fields. I also have the monarch butterfly that migrates from Michoacan representing no borders. The bird of paradise and dog wood represent the new generation are about people united.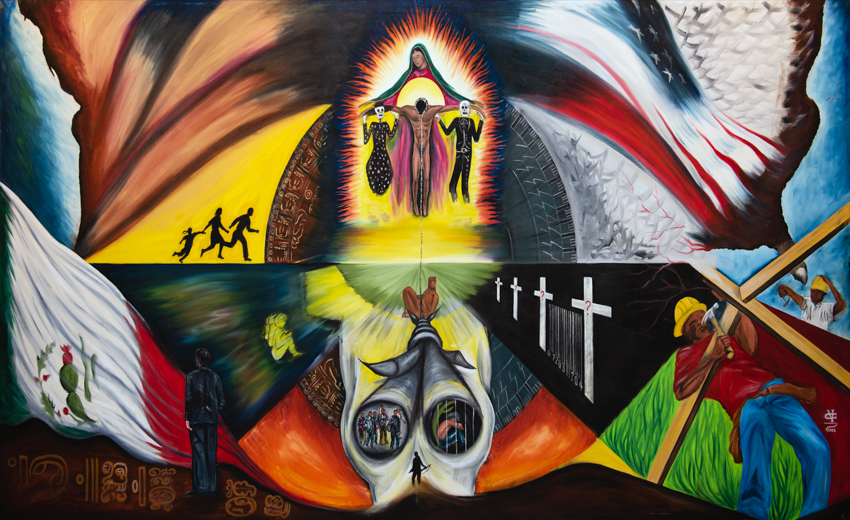 Frontera
Our ancestors used to believe in human sacrifice. They thought by doing this they could maintain control over their territories and harvest so that they could have enough food for their communities. Today some people decide to sacrifice themselves by crossing the border. They make this sacrifice because they believe they can change their socio – political status by trying new frontiers and leaving everything behind a new frontier and leaving everything. They know they can lose their life in the altemp.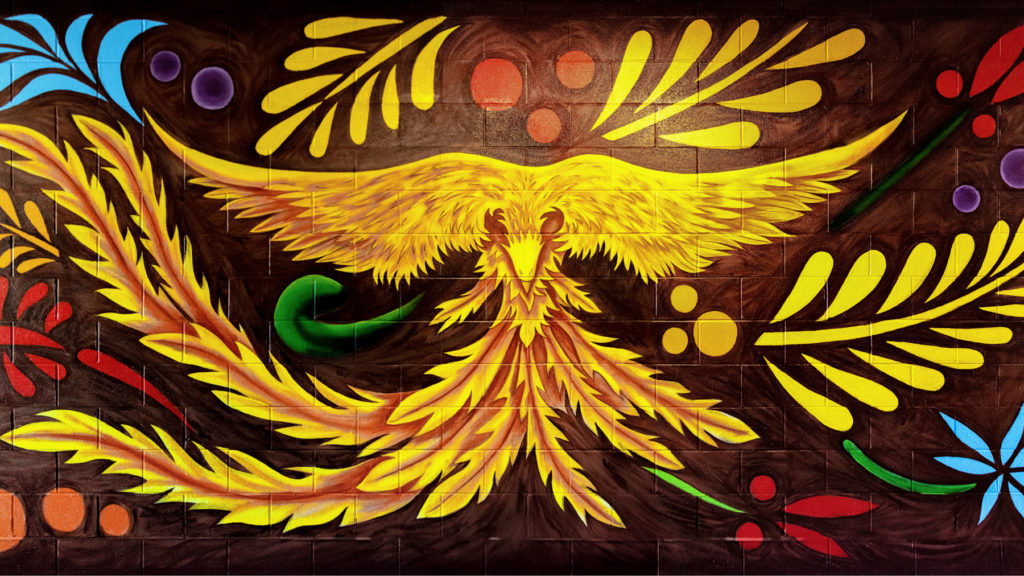 This style of art is more like Folklore Art inspire by the bright colors and the imaginary birds, flowers, leaves, this style of Art is use in carved wood bowls and made in the area of Uruapan Michoacan and Its from my people down where I come from which is that indigenous group the purepechas; and I borrow some of the designs they use in the bowls, poultry and textiles.
My art can have societal effects, such as enhancing civic engagement and activism as well as building community capacity, art and cultural production created transnational cultural connections between Mexican migrants and their home communities that fostered community building, reduced social isolation and created cultural affirmation. My Art often shapes the geographic imagination of latinization among on-latino -a audience in N.C. My Artwork as a situated process of storytelling about the Latino/a diaspora.